Since early 2009 investors have earned lots of money taking a "long" position on the U.S equity market. As measured by the S&P 500, U.S. equities have returned 230% over this period. Except for a few small corrections, this bull market has brought investors consistent annual returns, with low volatility.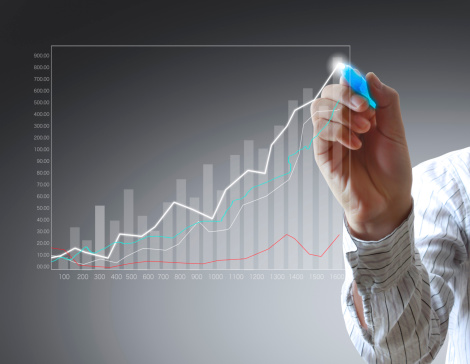 Credit: Wyatt Investment Research
Federal Reserve governor, John C. Williams, Head of Federal Reserve Bank of San Francisco said that spurring growth from monetary policy changes won't work any more – because the strategies of cutting interest rates again and printing more money are exhausted. Disappointing growth is just one aspect US markets. The far more concerning issue regards equity market valuations. The latest Federal Reserve minutes released on late July says that stock market valuations are high.
The Cyclically Adjusted Price-Earnings (CAPE) ratio is a longer-term inflation adjusted valuation measure for equity markets. CAPE smoothes out shorter-term volatility, focusing on longer-term real (ie inflation adjusted) earnings as a measure of market value. The CAPE is now at 30.5 times earnings, the highest historically, except for the late '90s dot-com bubble and stock market bubble of the late 1920s. And the price-to-sales ratio, which divides the median market cap by its total sales, is at its highest ever.
The best-known equity market measures were developed by the father of value investing Benjamin Graham. Especially historic benchmarks are:
An earnings yield of at least twice the benchmark treasury or government bond yield,

A dividend yield of at least two-thirds of the respective aforementioned bond yield,

A total debt load of less than two-thirds of book value,

A Graham Dodd P/E (price divided by 10-year earnings) of less than 16 times.
In the US there are no stocks whatsoever that pass the test now. The only markets where there is a substantial number of stocks that fit this deep value screen are based in Asia.
Politics Are Not The Only Risk On The Horizon
Political risk remains elevated in the US but has also been rising in Japan with polls indicating Prime Minister Shinzō Abe as falling out of favor with the Japanese electorate. However, the panic appears to be over, at least for now. Improved economic growth data and a less hostile attitude from the public following recent scandals looks to have headed off any political crisis for Abe.
With share buybacks in the US having slowed dramatically, equities may be vulnerable – although we do note the price in greater risk premia than the likes of corporate bonds. The dollar has been weak of late, which has helped emerging market rates and risk assets more broadly. If the dollar reverses course, there could be meaningful impacts on other asset markets.
What can investors do about it?
The Trump stock market honeymoon is ending. President Trump is finding out that getting anything through Congress, even one controlled by his own party, is exceptionally difficult. We are currently looking at a round of political pinball as President Trump threatens to shut down the Federal government if Congress doesn't budget funds to build his border wall. On the geopolitical front, it's only a matter of time before tensions with North Korea flare up again.
This could be a good opportunity to review your portfolio and cut out some positions that aren't giving you much upside but still leave you exposed to a correction in stocks, especially if you're overly exposed to the US equity market.
All content provided is for informational purposes only. Just Service makes no representations as to the accuracy or completeness of any information contained or found by following any link. Just Service will not be liable for any errors or omissions in this information nor the availability of it. Just Service will not be liable for any losses, injuries, or damages from the display or use of this information. This policy is subject to change at any time.